Trash Removal Coral Springs
Just imagine how refreshing is the feeling if you have finally de-cluttered your home or yuour work place from all unnecessary trash? It will definitely make your home and work place conducive for living and working, respectively. If you think it's already about time to clean up and free your space from all the mess, call the trash removal Coral Springs expert and they will reach your doorstep in no time.
There are actually a lot of trash removal Coral Springs service providers in the area but as a wise person, choose a provider who is known to follow a strict guideline in terms of disposing bigger junks like a broken bath tub for instance, as well as other furniture. Everybody has his or her share in taking care of the environment, and as someone who would like to throw some stuff away, it is your responsibility that you select a company known to be knowledgeable, trained and oriented to the proper junk disposal system.
The Best Trash Removal Coral Springs System's Offered by All American Junk Removal
All American Junk Removal is known to be one of the most sought-after junk disposal companies. Our organized way of trash removal Coral Springs has made us the top choice of the people. We are all-around which means we can de-clutter not just a home from big junkies but a workplace, school, or storage rooms. We assure our clients that they are not paying for nothing. The moment you contact us, we will guarantee you that you will receive an exceptional service from us. What sets All American Junk Removal apart from other trash removal Coral Springs service providers is that we care for the environment more than we care for the profit we will make from our business. As a responsible junk removal provider, we strictly follow the environmental and industrial guidelines in disposing your trash. Those that can still be used and recycled will be separated and given to organizations that can still make use of them for livelihood.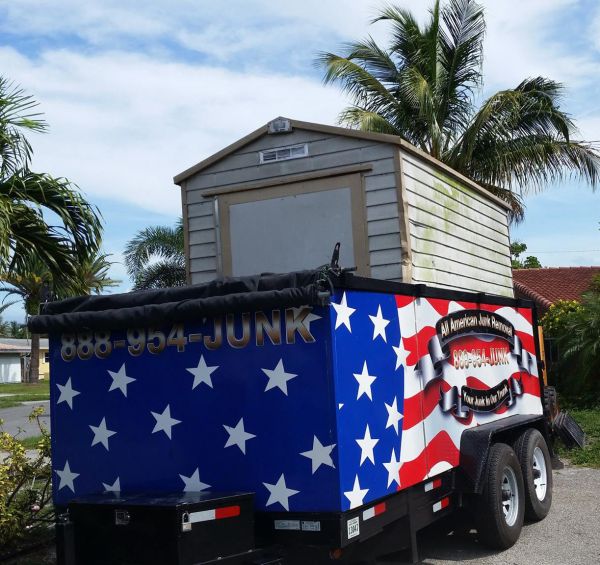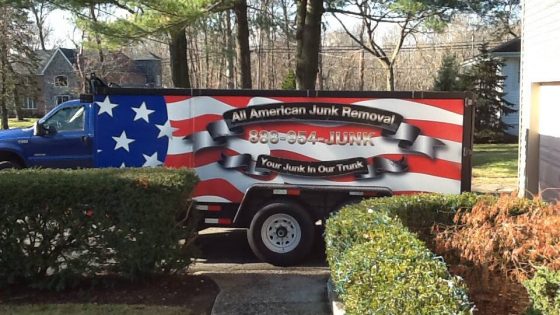 More than Just a Trash Removal Service Provider
Yes, we are more than just a trash removal service provider. Aside from being overly concerned with the environment, we also have beneficiaries for our profits and they are the amazing people at the American Wounded Vets. All American Junk Removal is clearly more than just a business because we have the heart for the people. Whatever we gain, we share.
Junk Removal Coral Springs Information Center
Trash Removal Coral Springs: Reasons to Hire Them
There are a lot of reasons why more and more home and business owners opt to hire professional trash removal Coral Springs service providers than get rid of their junk on their own or renting a dumpster. Here are just a few of the many reasons commonly pointed out:
Save time. Why spend all your time cleaning up the mess when you can hire pros to do it? Hiring a good junk removal service provider allows you to spend your time with more productive work or with your friends and family.
Save money. This might seem impossible, but it is true that you can save money although you pay for the junk removal services. This is especially true for business owners in home construction, real estate or those who manage warehouses. This is because they will have more time to focus on the business than getting rid of all the junk.
Save the environment. Always hire junk removal service providers that do recycling. It is always good to know that your junk won't be causing troubles to the environment. All American Junk Removal is one of those companies with recycling program.
Dumpster or Hire a Profession Trash Removal Coral Springs Company?
There are two ways to get rid of the piling trash in your home or office. One is by renting a dumpster or hiring a professional trash removal Coral Springs company like All American Junk Removal. However, it is always best to hire the pros. Why? Here are some of the reasons:
Quick junk removal. A professional service provider would cater for your request whether it is on a scheduled date or same-day service. With dumpster rental, you have to wait days more before all the trash you have collected will be removed from your place.
Convenience. Dumpsters are such an annoying sight. It could use a large space in your driveway that could be very inconvenient. If you don't want this to happen, hire the pros instead. Additionally, the junk removal team will do all the lifting unlike the renting the dumpster where you do everything on your own.
No restrictions on junk. Professional junk removal services do not have any restrictions on the type of junk you can dispose. However, with dumpster, some companies prohibit some items like tires.
Choosing the Right Trash Removal Service Provider to Hire
With the growing demands for professional junk removal services, more and more companies are now offering these services. This makes choosing a more difficult task for you. Nevertheless, if you have patience to do a little research about a potential company, you will most likely end up getting the best one.
Primarily, the best service provider is the one that is fully licensed, insured and bonded. Remember that accidents can happen in your home or office while the junk removal team is doing their job. Depending on the cause of accident, there is a possibility that you will be held liable. So you can avoid this, pick a service provider that has general liability and compensation for their workers. Additionally, always hire the one that has commitment to serving the environment like All American Junk Removal.
How Trash Removal Services can Help You Save Money
When you think about hiring junk removal services, the first thing that comes to mind would probably be the cost. However, if you try to think carefully, you can actually save some money from hiring such service. For example, you are going to renovate an old property. This means you have to remove furnishings and other items that you think can't be used at all but you want to preserve the others that are already there. If you remove them on your own, or an inexperienced person does it for you, you might end up damaging the parts that can be reused.
With a professional junk removal service provider, you can have all the trash removed in the safest possible way. This means you don't have to spend more on the repair of other parts that were damaged. Additionally, these pros can help you find items that can be recycled so you don't have to buy a new one. All American Junk Removal can help you get rid of your junk safely and making sure that they will be recycled.